We are getting dangerously close to finishing our entire bridal ensemble. This week we are talking about your wedding shoe choice. People may not think their shoe decision means much, especially if your dress will be covering your feet. However I think your shoes are the perfect opportunity let your personality pop. Even if people are just catching glimpses, how majorly fun to wow them anyway.[Disclaimer: The images shown below are not mine. They are taken from my Pinterest. Please explore it further if you want to know the awesome photographers or blogs that posted these.]
1. Flats
Oh how I love flats. I could wear flats everyday of my life and be happy. They are the cutest all weather footwear, although I wouldn't recommend them in the snow. You can make them cutesy or classy. There's a million different styles and I guarantee [as long as they are nice and broken in] you can dance all night in these babies. Win-win.
2. High-heels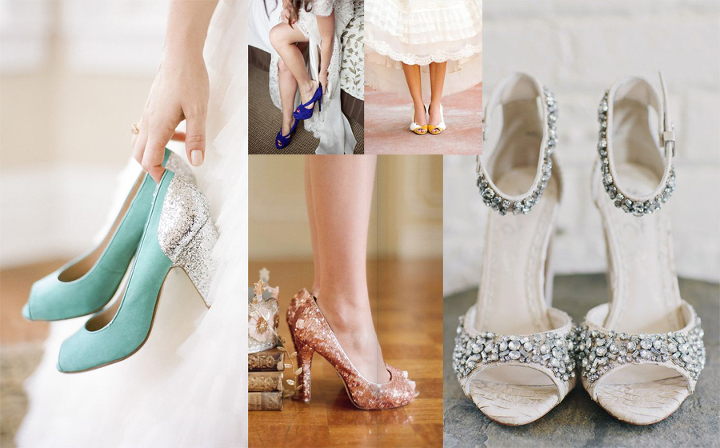 High-heels are glamourous and there are so many to choose from. Also if you're a shorty like me you may need these little babies to give you a boost to make you look close to normal height, or maybe you just like to have gorgeous sexy legs for miles. You also have to consider your environment. You can't easily walk through sand or mud in heels, so plan accordingly.
3. Designer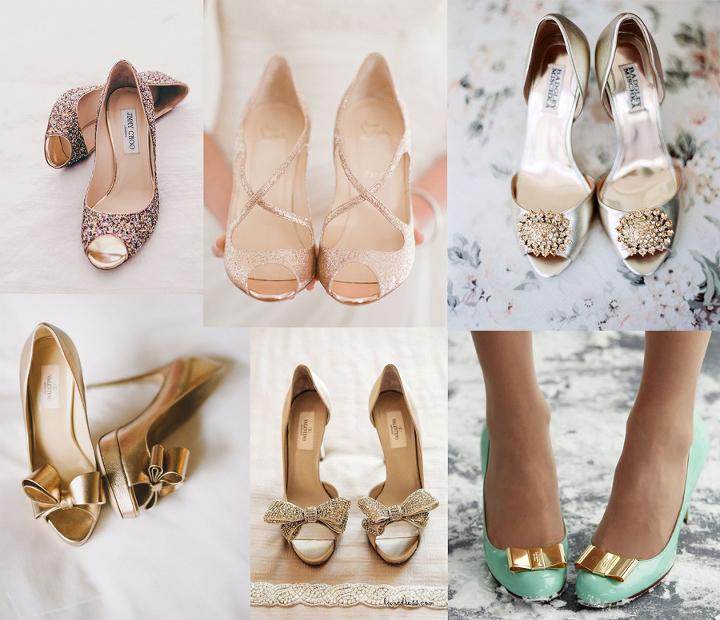 Lou Boutin's, Valentino's, Jimmy Choo's, Kate Spade's, Badgley Mishka's. These are not shoes, they are works of art. If you are wearing these you must make sure they are seen. They are too beautiful not be noticed by all your guests. Also, force your photographer to shoot a couple portraits with them included in some way. Even if it's just a shot of the shoes, these hunnies are going in an album. Or maybe you'll keep them under glass for all who pass through your house to marvel at. SO. PRETTY.
So there you have it. You may choose one of these styles for your big day, or you may go a little more casual and relaxed with something like chucks or toms. Whatever you're most comfortable in should be what's on your feet. Leave your favorites or shoe advice in the comments! Next week we discuss your bouquet. You won't want to miss it.
–  Leah