Katelyn slightly adjusted her birdcage veil. People streamed in and out of the small room next to the sanctuary to kiss her and wish her luck. She was minutes away from marrying the love of her life. The room grew quiet. Finally, it seemed as if the moment were drawing near. Katelyn spotted her dad in the hallway. There he stood, taking in the first glimpse of his youngest daughter as a bride. He was trying to smile but it was evident by his quivering lips he was increasingly becoming overwhelmed. The moment that followed was one of the sweetest I've ever had the privilege of shooting. "Come here!" she nudged as she grabbed his hands and pulled him close. He was finally letting the tears fall. Katelyn sweetly kissed the back of her father's hand leaving a tattoo of her ruby red lips. As I watched these two embrace, I knew there was no sweeter moment than this between a father and his daughter.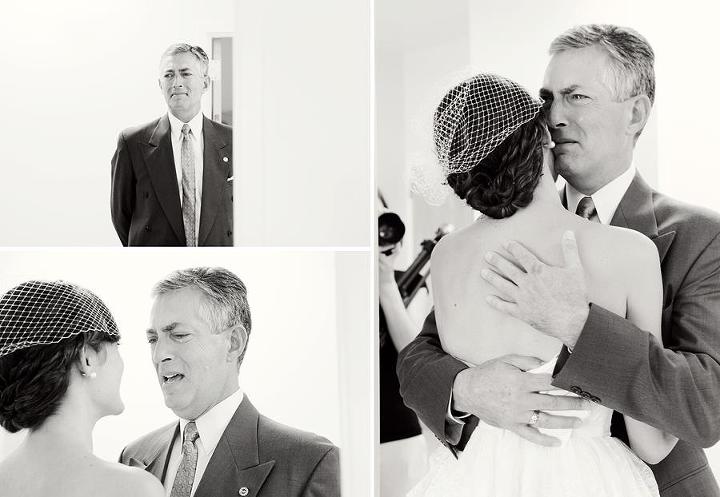 With Father's Day approaching this weekend I thought I would share just a couple of the many precious father daughter moments I've captured over the years. If there is any question in your mind of whether or not you should should plan a special moment for you and your dad before your ceremony, let this be your evidence. A beautiful moment like this only happens once. Whether you put it on the schedule or just let the moment occur organically, make sure your photographer is near by!! Being able to actually look at this memory and re-live it again and again is really something special.
I'll leave you with Cassie and her father's first look! Happy Father's Day!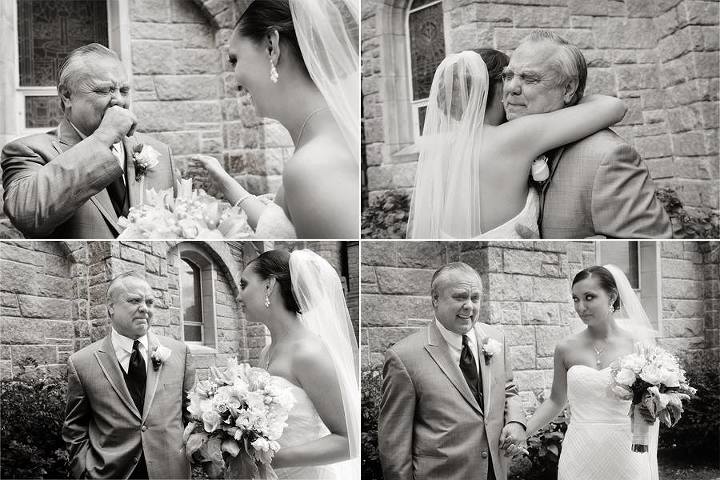 -Leah