Just to take a short break from photography posts here's something fun about movies. I have a great little baby session coming up next week so stay tuned. Fall is arguably the best season. It's absolutely my favorite. An undercurrent of excitement for the upcoming holiday season seems to be in the atmosphere. There's a slight chill in the air, the leaves are changing, school starting, boots, scarves, hats, apple and pumpkin everything, I could go on. There's nothing like pulling on your first pair of cozy socks of the season, warming up some apple cider or a pumpkin latte, and curling up on your couch with an old familiar movie you KNOW you love. Here are a few of my favorites to watch when that fall season really sets in. [A little DISCLAIMER: These movies lean heavy on the feminine side. Sorry fellas, I'm a chick.]
1. You've Got Mail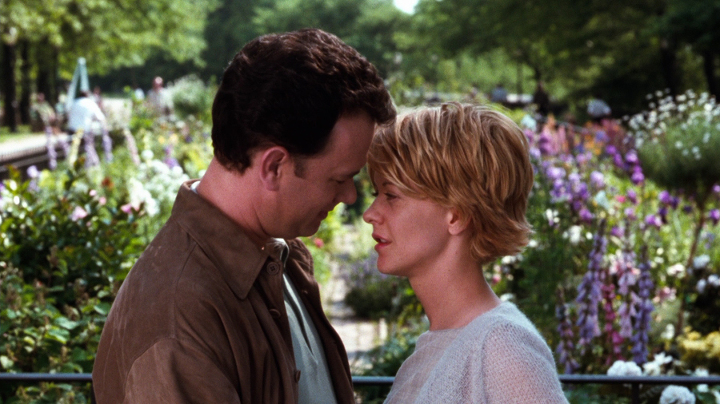 I. love. this. movie. I love how 90's it is. I love the email relationship and of course everyone loves the line, "Don't you love New York in the fall? It makes me want to buy school supplies. I would send you a bouquet of newly sharpened pencils if I knew your name and address." Written by Tom Hanks' character Joe Fox in an email to Kathleen Kelly (Meg Ryan). He's right. Autumn is the best time of year. There is so much fall in this movie. You can almost feel the weather in the scenes. Not to mention, I love these characters!! They are so incredibly endearing and I hope against hope every time I watch the movie that they will save The Shop Around The Corner.
2. Little Women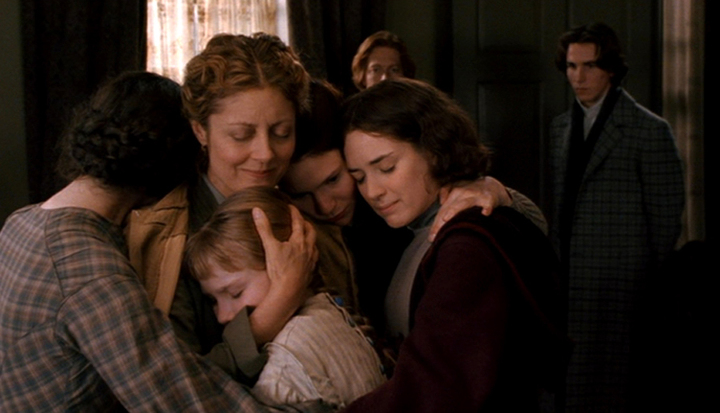 This is one of those films that runs through all the seasons, but fall and Christmas really shine through. The score of this movie is magic. Especially the main piece they always come back to. Try not to cry when she writes the story of her and her sisters near the end and it plays. I dare you. Let's be honest, we all have some issues with some parts of the ending of Little Women. Namely who ended up with who. But I've mostly made my peace with it. I've come to love Friedrich and honestly believe he is a good match for Jo. Amy and Laurie however is still terrible.
3. Anne of Green Gables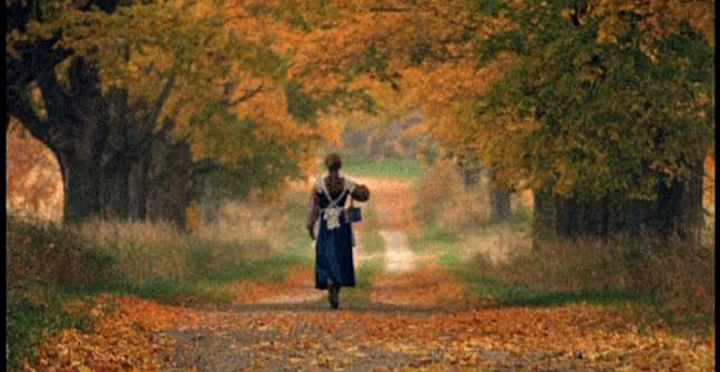 You hear me mention this movie A LOT. Only because it's perfect, though. I relate so well with Anne. This movie also has every season in it but it just feels like fall to me. I really like to watch it near the end of October. Maybe it's because Anne is very academic and there are a lot scenes of them at school in that first movie. Also a score to die for, obviously.
4. A Little Princess

I know, I know. It's a children's movie. That is definitely how I first came to see the movie, as a child. It has stuck with me, though, for sure. This movie is absolutely gorgeous (Look at that room! And the boarding school is just as beautiful! It's the 1900's.) with a gorgeous score. You may not believe me, but re-watch it, the movie gets a little dark!! The seasons shown in this movie are mostly the misery of fall and winter. Honestly though, for the cinematography alone it's worth it.
5. When Harry Met Sally

This movie is everything. If you love TV shows where the love interest characters become friends, fall in love, but no one will admit it, and then take forever to make it official between the two of them…this movie is for you! No, but really, the journey is funny and fun and sometimes a little dramatic. But overall, a really entertaining and just a good love/hate story to watch unfold. I love the character's quirks and flaws. Again, every season, but this is where the cover of the movie was shot, and a pretty iconic scene. It makes me giggle to think about what they are talking about here, plus-how pretty!!
Just a few of my favorites. So sit back, snuggle in and watch the leaves change with me!
Tell me your ultimate must watch fall movie in the comments!
–  Leah