Man. I love Pinterest. I mean, who couldn't get stuck on it for hours sifting through images/articles of anything you can google? No, but really, I could spend about five hours straight pinning. Careful, this site can and will make you miss work/appointments/your life in general. It's a black hole of everything from beautiful images, decorating tips/how to's, and event planning ideas. One I gladly get sucked down from time to time. I've gathered quite a collection of beautiful, beautiful images relating to weddings.
Another thing I love? VEILS. There's nothing that makes your wedding ensemble more complete than a gorgeous veil. I have a whole board dedicated to on my Pinterest. I've gathered my favorite looks for your viewing pleasure. [These are not my images, check the links on pinterest for the awesome photographers and blogs that posted these beauts] Onto the pretty!!!
1. Long Veils
Also known as "Cathedral Veils." You cannot lose with this look. My goodness, a veil like this will make you look positively royal. Think Princess Di. DIVAAA! If you've never seen her veil, google it. It's why so many woman wore this look in the 80's. Maybe even your mom! The looks still holds for today. GOR-geous.
2. Short Veils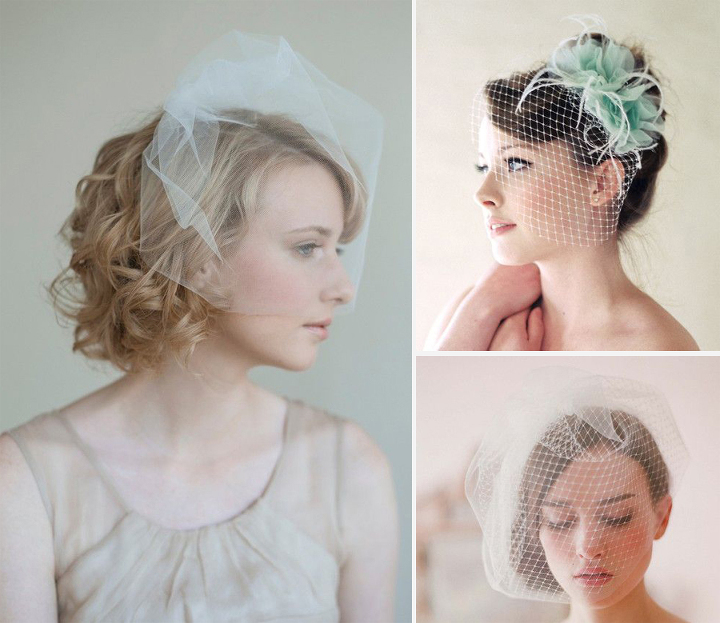 Short veils are great for a more laid back bride. They are also just downright cute. It helps to frame your face a little and draw the attention there. Birdcage veils give a sort of classic old hollywood type of feel. Simple and sweet. You cannot go wrong, ladies. Really.
3. Embellished Veils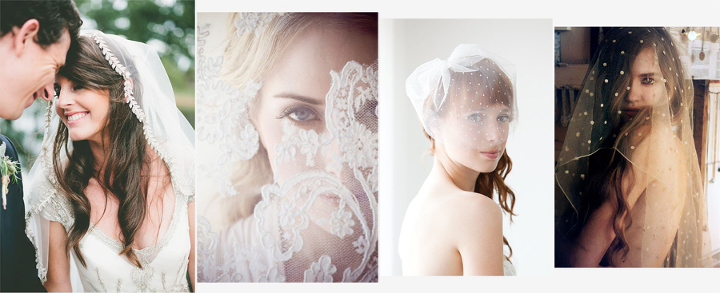 Ah! And I die. There is something so beautiful and elegant about a veil with a little touch of embellishment or embroidery. Keep it simple. You don't want it to distract from the rest of your beautiful look. Here's a couple examples of medium length veils as well. Medium length or "fingertip veils" are just as beautiful as the rest. I just find my heart pulled a little more in the direction of one extreme or the other!
Also, sidenote: There is nothing more beautiful than when the light hits your veil. Take pictures as close to sunset as possible or move closer to that window light and ask your photographer to snap a few making it glow. Oh my gosh, you guys. Swoon.

Next week, jump down the rabbit hole again with me as we continue the Pinterest love. Stay tuned and please take a moment to check out my Pinterest here. It's perfect for giving you tons of inspiration and ideas for your big day. Also, tell me about your favorite veil looks below!
–  Leah